Welcome to HindiGuru!
HindiGuru is the first institute in India to provide Indian language classes in Hindi, Urdu, Sanskrit, Bengali etc. specifically aimed at Foreigners and Non-Resident Indians (NRIs). From a beginner to an advanced level, we provide you with the opportunity to learn the third most widely spoken language in the world. Our highly qualified and experienced teachers will make it easy for you to understand, speak, read and write Hindi and other languages. We are located at 8-10 min. walking distance from Malviya Nagar Metro Station(GATE NO. -1) on Yellow Line, 1 Min. walking distance from Shivalik Bus Stand. More..
| Start Date | Level | Duration | Days | Clsss Time |
| --- | --- | --- | --- | --- |
| 30-January-2023 | Beginner | 60 Hours | Monday to Friday | 12:00noon to 2:00pm |
| 01-February-2023 | Beginner | 30 Hours | Monday and Wednesday | 06.00pm to 08:00pm |
| 16-February-2023 | Intermediate | 30 Hours | Thursday only | 04:00pm to 06:00pm |
| 21-February-2023 | Beginner | 60 Hours | Tuesday, Thursday and Friday | 06:00pm to 07:30pm |
| 01-March-2023 | Beginner | 60 Hours | Monday to Friday | 12:00noon to 02:00pm |
| Start Date | Level | Days | Clsss Duration |
| --- | --- | --- | --- |
| 12-November-2022 | Beginner | Tuesday and Friday | 10:00am to 11:00am |
| 26 November-2022 | Beginner | Saturday | 01:00pm to 02:00pm |
| 30 November-2022 | Beginner | Wednesday | 05:00pm to 06:30pm |
| 8-December-2022 | Beginner | Thursday | 05:00pm to 06:30pm |
Start Date
Course Code
Level
Duration
Days
Clsss Duration
Details
19.10.2019
HG-STT20
Beginner (Slow Track)
20 Hours
Saturday only
10am to 12noon (2 hrs.)
For Inquiry please call at 9810107674
Look at what Media said About Us...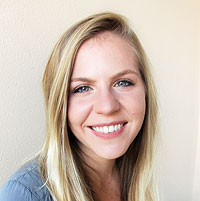 I took one-on-one Intermediate/Advanced Hindi classes for two months at HindiGuru and was extremely pleased with the quality of instruction. A few things stand out about HindiGuru's method of instruction: 1. Unlike other schools, HindiGuru does not use a textbook for higher-level classes.......more
Lilianna Bagnoli (USA)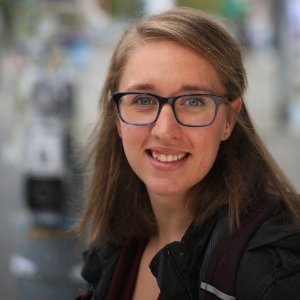 Hindiguru is a great school for beginners. All of the teachers take their time explaining things and make sure you're comfortable before moving forward in lessons. I've taken both group classes and private lessons and have benefited a lot from both!
Jennifer Cruz (USA)

The classes have been wonderfoul. I learned so much Hindi during my time here. You are all very friendly and have a wonderful method of teaching and I wish I could keep taking classes with you. Thank you so much - this has been invaluable.
Sam Freedman (USA)

This was good opportunity for me to concentrate on Hindi study. Even though I live in India and daily talk in Hindi, It is difficult to learn new grammar or memorize new words and phrases by myself. This time I learned some new things and recall some grammar. बहुत धन्यवाद!
Yuta Yamauchi (Japan)

HindiGuru completely focuses its curriculum on practical conversation and make the class not heavy and nervous , but very pleasant and relaxed. Therefore I could learn Hindi with full of joy and without any stress. I felt Hindiguru was like a family.
Mio Oh Kim (South Korea)

I found HindiGuru on the net and never would I have expected to have so much fun here in New Delhi. Coming for class is more like coming to see friends and discuss culture and the world while at the same time learn Hindi in a Cozy environment. The teachers are patient, competent and we have been laughing a lot.
Verena Zyla (Germany)
HINDIGURU DELHI BRANCH
E-mail : hindiguru@gmail.com
Phone : +91 - 11- 4158 2185
Phone : +91 9810 1076 74
Phone : +91 9873 0548 14
Phone : +91 99710 73301
© 2004-2023 HINDIGURU LANGUAGE INSTITUTE. All rights reserved.