Home > Testimonials
TESTIMONIALS
SEE WHAT OUR STUDENTS SAYS ABOUT US..!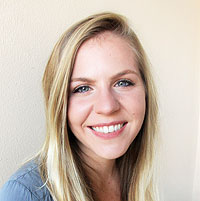 I took one-on-one Intermediate/Advanced Hindi classes for two months at HindiGuru and was extremely pleased with the quality of instruction. A few things stand out about HindiGuru's method of instruction:
1. Unlike other schools, HindiGuru does not use a textbook for higher-level classes. Instead, they use Hindi newspapers, storybooks, songs, and film clips as instruction materials. This exposed me to a wide range of vocabulary and sentence structures used in colloquial speaking and writing. This was extremely important for improving my listening and comprehension skills.
2. HindiGuru focuses on conversational ability. All grammar lessons are supplemented with ample opportunity to practice applying grammar concepts in conversation with teachers.
3. The HindiGuru staff is extremely kind, encouraging, and patient. They take a genuine interest in the learning experience of their students and are committed to helping students meet their language-learning goals.
Lilianna Bagnoli
(USA)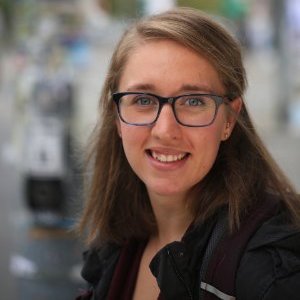 Hindiguru is a great school for beginners. All of the teachers take their time explaining things and make sure you're comfortable before moving forward in lessons. I've taken both group classes and private lessons and have benefited a lot from both!
Jennifer Cruz
(USA)

After trying 2 language schools before Hindi Guru, I and my wife attended Hindi Guru for over a year and a half (2013-2014). It was one of the greatest experiences we have ever had! After only a few sessions, we were able to say small sentences and after a year we were able to converse freely. Now, after over 1 and half years, we are able to speak, understand, read and write all in Hindi. Hindi Guru provided the tools we needed to become confident in Hindi. The one on one classes were awesome and the instructors became friends and not simply teachers. My wife and son also were able to benefit from group and one on one classes. Not only did they teach us Hindi, they also taught us the many ins and outs of the Indian culture. The investment that Hindi Guru deposited in our lives is irreplaceable. If you seriously want to learn Hindi, I would whole heartedly recommend Hindi Guru to you and your whole family.
Jim Roberts
(USA)

My time at Hindi Guru has been an incredible experience. Teachers have been incredibly helpful and beyond accomodating. They have tailored my schedule and learning plan to my needs and always have been willing to adjust. In learning, we have also discussed my riad topics relating to India - from politics to history to festivals to family - such that my deucation has gone far beyond simple grammar and pronunciation. I am truly grateful for my experience with Hindi Guru and I heartily recommend the institute.
Adam Jadhav
(USA)
HindiGuru helped me to be able to speak Hindi in my everyday life. I appreciated going through the different lessons. I liked practicing speaking, writing, grammar, reading and listening so classes were never boring. The teachers were really good!
Marci Baranski
(USA)

Enjoyed my time at HindiGuru. Teachers are all great and good, nice people. I can tell that I have improved my Hindi incredibly, and that is already helping me in my work. It was a little bit difficult at first, getting the schedule worked out so that I had group classes covering material at the right level for me. But it worked out eventually and I very much appreciate your finding ways to fit in more individual classes for me - that made a huge difference. Thank you very much !
Hoda Bandeh-Ahmadi
(USA)

Coming to HindiGuru and learning Hindi has been not only a wonderful experience but one of great teaching styles and encouraging teachers. I have never had so much fun learning a languge! when you make learning a language fun and the teacher's encourage you through making mistakes you want to learn. I really liked that there was an option for individual classes for students who may need extra practice. All in all I am pleased with my time I've spent learning, growing and making new friends at HindiGuru.
Kristina Ashby
(USA)

I really enjoyed these classes. The Handouts were helpful and gave the class structure, much more than I had in Mussoorie. I learned a lot and had lots of fun with my teacher and my classmates.
Resham Gellatly
(USA)

I have been observing the evolution of the school and I can see it's very positive. Keep developing materials for the classes (Videos, Audio and Songs etc.) which make students very interested. I enjoyed and will come back here for sure.
Cristina Nerrero
(Spain)

Good! I've acquired new knowledge and activated the old one. I had also pleasure to come everyday and will have definitely pleasure to one back as soon as possible.
Stastmu Martin
(Switzerland)

HindiGuru completely focuses its curriculum on practical conversation and make the class not heavy and nervous , but very pleasant and relaxed. Therefore I could learn Hindi with full of joy and without any stress. I felt Hindiguru was like a family and I could meet great friends and teachers. I miss all of them I met in HindiGuru.
Mio Oh Kim
(South Korea)

Though it is has been almost 4 months since i learnt Hindi at HindGuru, i still missed the enjoyable experience I had in that Institute. At HindiGuru you'll never be short changed because they ensure that your basic foundation of Hindi is well grounded before embarking to the primary level. The X factors of HindiGuru teachers are their cheerfulness, willing to share their experience and the knowledge of Hindi which you can never get in any other Institution. Kudos! Hindi Guru
Rajan Vellasamy
(Singapore)

My language skill became much better compared to 10 days before, especially the width of vocabulary and phrases. Conversation - centered classes improves my speaking ability as well. However, I feel that I didn't remember many of new words that I face during the 10 days. Following up such words makes the class more effective. Overall, my Hindi skill improved a lot. Thank you!
Yuta Kono
(Japan)

I am very satisfied with HindiGuru classes and with my teachers. I have the feeling that I really mode progress and already feel confident to talk to people in the street and in various real life situations. Even if I make mistakes, I'm able to understand the mistakes after words and to try to improve my skills. I hope I will have on opportunity to come back and have a more advanced conversation classes.
Marc Saint Upery
(France/Ecuador)

This has been for me an unforgettable learning experience at HindiGuru, not only did I learn grammar and vocabulary, but my love of the language blossomed. The instructors are all excellent, true teachers, who delight in the success of their students. Without hesitation, I can and will recommend HindiGuru to other students. Thank you for a wonderful 3 months!
Pat Headley
(Canada)
The classes have been wonderfoul. I learned so much Hindi during my time here. You are all very friendly and have a wonderful method of teaching and I wish I could keep taking classes with you. I like the frequency with which I was taught and how it is mostly based on conversation, but that I can also read and write Hindi now. Thank you so much - this has been invaluable.
Sam Freedman
(USA)

This was good opportunity for me to concentrate on Hindi study. Even though I live in India and daily talk in Hindi, It is difficult to learn new grammar or memorize new words and phrases by myself. This time I learned some new things and recall some grammar. I would like to use them in daily lives and try to do my best to increase my Hindi. अगर मुझे मौक़ा मिले तो फिर से आकर हिन्दी सीखना चाहूँगा | बहुत धन्यवाद!
Yuta Yamauchi
(Japan)

"I joined HindiGuru almost 8 months ago and since the beginning I'm enjoying the nice atmosphere in HindiGuru. There are times of hard working and practicing but Also there is enough time for a relaxing cup of tea and jokes. The curriculum is handy and adapted to my own level. Besides there is always space for questions, help and humor. For me HindiGuru is an enjoyable and nice way to learn such a difficult language! So I recommend HindiGuru to everybody who wants to learn Hindi!" Warm greetings,
Maaike Janssen
(Netherlands)

I found HindiGuru on the net and never would I have expected to have so much fun here in Malviya Nagar, New Delhi. Coming for class is more like coming to see friends and discuss culture and the world while at the same time learn Hindi in a Cozy environment. The teachers are patient, competent and we have been laughing a lot. I 'll miss coming here!
Verena Zyla
(Germany)

Very good teaching, excellent teachers, very warm and friendly environment.
Uwe Wendland
(Germany)

Class size very good.
Teaching method excellent.
Lerning timing good.
Keep up the good work....
Kabir Bhalla
(UK)

It was very good class. They speak always very clear pronunciation, grammar and words. It's very important to learn another language. This time I could solve my grammatical problems which I got in daily conversation. And also I could review all things which I've already learned. It will help me in my work in rural area. Thank you so much. I would like to talk with you all in very clearly Hindi on next time surely.
Kana Shimoda
(Japan)

I take 50 lessons, just to learn to speak Hindi, and it was really what I was looking for. First, this is the one institute where I got a schedule suited to my work timetable. Teacher was very attentive, I was not lost and I could understand well even if I'm French and my English is not so good. I really liked these lessons, It was a pleasure to come and many time I had fun. I think that level at the end it's good and rather high, even if, in my case, I need to practice more in my daily life. So thank you very much for everything. I will recommend HindiGuru lessons to everybody.
Charlotte Bossuot
(France)

HindiGuru team did a good job – after four weeks of class travelling in India will be a whole lot easier with my new Hindi skills!
Alex Newman
(UK)

Very good and very motivating classes. I learned more and understood more Hindi than in one year at JNU, so I am very happy and will most likely come back again.
Barbara
(Switzerland)

Joining HindiGuru was a great experience. As I did most of the grammar in Germany it was interesting for me to experience another style of teaching grammar and structures. Even if I still have to learn a lot about Hindi. I feel much more confident in speaking Hindi after our two weeks classes. I found it very special to see different styles of teaching and to hear different styles of talking as well. During all our lessons we had fun and there was time to talk about special indian or cultural topics like festivals, religion, marriage.... course material was also great. Thanks to all our teachers for teaching so much with fun.
Sabine Wahdat
(Germany)

I really enjoyed the lessons and I learned a lot. Now I need to use it! Very well organized.
Kathryn Hunter
(USA)

I learned a lot at HindiGuru and enjoyed my classes. Everyone was very friendly and I enjoyed meeting the other students. I liked the focus on grammar and the classes moved at good pace. I would have liked a little more focus on pronunciation.
Eleanor Easton
(USA)

HindiGuru has been one of the best experiences I have had so far in India. I feel as though I have learned so much, and I truly enjoyed learning. Every single time I have come to class, I am so encouraged to learn and speak more Hindi. I truly appreciate the teachers, especially in that they actually enjoy teaching these classes. Their passion has helped me to be passionate in learning. I will continue to recommend HindiGuru to anyone I know looking for Hindi classes. Thank you so much!
Victoria Grant
(USA)

Very good teachers, helped us learn what we wanted to learn, good materials, also teachers helped us learn things on our own. They challenged us to speak. I feel prepared to speak to a rickshaw driver.
Malana Rogols – Bursen
(USA)

I'm extremely pleased over am with the instructor I received. The teachers were careful to correct my mistakes in grammar and pronunciation, and they adapted the lessons to worth at the pace I wanted.
Barry Kiernan
(England)

Posting your value statement for all to see is excellent.
Every instructor is excellent! Each one knows their subject expertly and each one is extremely patient with the student. This is very much appreciated.
The order in which new material is covered is well organized and presented in a logical manner.
The students' wishes and desires are understood and the curriculum is tailored to reach the students goals.
Nancy Brant
(USA)

I am very satisfied with my two week Hindi course. I have learned the most important grammar that is necessary for communication in everyday life.
Sonia Gasparikova
(Slovakia)

Very nice teachers, open-minded and talleative. Very good paper support with useful exercises and examples. Also good availability of supports to practice (books, newspapers and internet videos etc.) I made good revisions of my previous knowledge and I feel more confident in my Hindi now.
Francois Selton
(France)

I very much enjoyed the classes at HindiGuru within the last two weeks. I have learned a lot of new grammar points which give me confidence in framing sentences independently. Now I need to put into practice the many new things I have learned. I would very much like to thanks everyone at HindiGuru for the great time and patience and I am looking forward to coming back and continuting practicing.
Marie Findisen
(Germany)

I was delighted with my experience at HindiGuru. All the teachers were wonderful. They were patient, understanding, knowlegable and above all, had senses of humour. It was a pleasure to attend class each day and I learnt so much Hindi, I was surprised. Thankyou !
Cathy Day
(Australia/UK)

It's a very good Hindi school in my opinion.
Teachers are very nice and helpful.
I've got to know many things about India too.
I would like to come back again.
I will recomend this institute to my friends.
Nastazja Piateu
(Poland)
DELHI BRANCH
E-mail : hindiguru@gmail.com
Phone : +91 - 011- 4007 8114
Phone : +91 - 09810 1076 74
Phone : +91 09971 0733 01
© 2004-2022 HINDIGURU LANGUAGE INSTITUTE. All rights reserved.